Dr. P.L SARAVANAN
Cardiology
---
Qualification
MD, FRCP, FESC, CCT( Cardiology) Ph.D (UK) CCDS (US)
Contact Info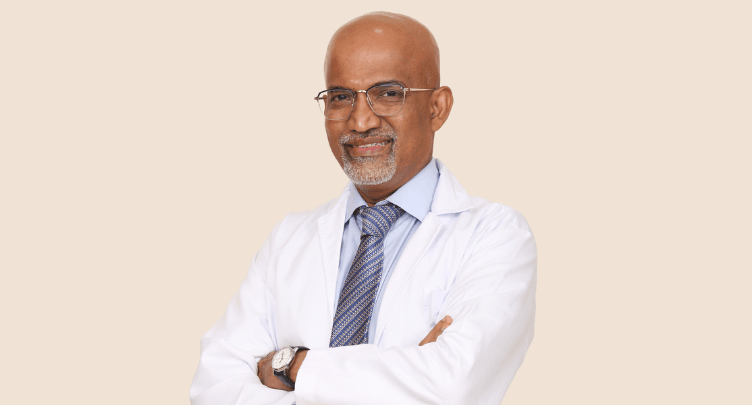 Dr. P.L SARAVANAN
Department: CARDIOLOGY
Designation: Consultation/Interventional Cardiologist
Med Reg No: 72043
Services Offered: Cardiac Consultation, Angiogram, Angioplasty, Pacemaker , Electrophysiology
Special Interest and Expertise:
1.  Coronary angiogram (CAG)- via Radial and Femoral access
2. Coronary Angioplasty including complex PCI- bifurcation lesions, CTOs
3. Pacemaker implant
4. Automated Implantable Cardiovertor Defibrillator (AICD) implant
5. CRT pacemakers and CRT defibrillators implant
6. LBB pacing (modern physiological pacing)
7.  Leadless pacemaker (Micra) implant
8. Cardiac Electrophysiology- 2D mapping and ablation; 3D mapping;           complex EP and ablation- AF ablation; VT ablation.
9. Trans esophageal Echo
10. Intra cardiac imaging- IVUS, OCT etc
11. Transplant assessment- right heart catheter studies; Endomyocardial biopsy
12. Structural intervention- ASD, VSD closure
Research & Publications: