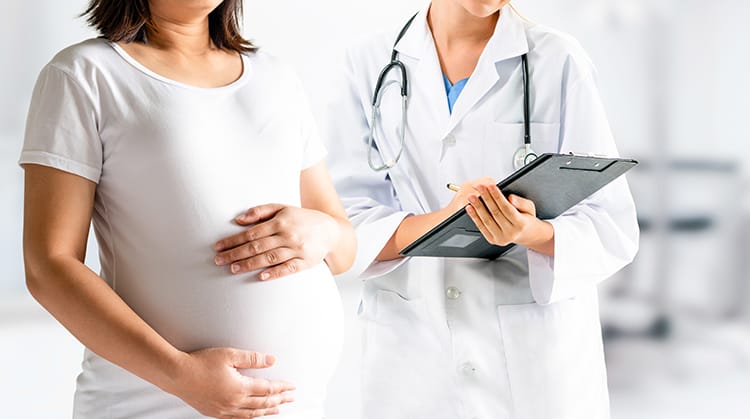 Centre for Obstetrics & Gynaecology
The Centre for Excellence in Obstetrics and Gynaecology at Ponjesly super speciality Hospital offers a full range of end-to-end quality, specialty services that fall within the field of women and newborns' health from general to complex obstetrics and gynecological care. Our broad spectrum of expertise includes adolescent health, preconception counseling, routine pregnancies and childbirths as well as complex, high-risk situations, reproductive medicine, prenatal and preventive health programs, contraceptive medicine, menopausal care, and infertility solutions. We also provide, complete outpatient and in-patient gynecological care, using the latest Minimally Invasive modalities like laparoscopic, hysteroscopic, and colposcopic procedures for various gynecological disorders. Vaginal surgeries and conventional abdominal surgeries are also done with great expertise, including complex oncosurgery.
Obstetrics
Obstetrics is the field of study concentrated on pregnancy, childbirth, and the postpartum period. This extends to providing preventive health and family planning counseling services, medical care to women before, during pregnancy (antenatal care), and after birth (postnatal care) as well as the management of high-risk pregnancies. Our multi-disciplinary specialists are experienced in the management of complications arising during high-risk pregnancies, ensuring you and your baby are taken care of with utmost expertise.
Gynaecology
Gynaecology is the area of medicine that involves the treatment of women's reproductive health. At our Department, we support women of all ages, with a range of services from advanced diagnostics (colposcopy, hysteroscopy, USG, biopsy) to the preventive and therapeutic management of adolescent gynecological disorders, stress urinary continence, fertility issues, fibroids, uterine prolapse, uterine bleeding, menopausal disorders, and gynecological cancers.
With a high-qualified team of specialists in women's health, the Obstetrics & Gynaecology team is well equipped to support the surgical management of advanced gynecological procedures such as laparoscopy and hysteroscopy. The Department hosts consultation rooms, USG scans, blood sample collection services, a dedicated waiting lounge for expectant mothers, and an ante-natal consulting room, all co-located in one place for convenience and ease. Our Contemporary Birthing Suites are equipped with the latest technology for the care of a uniquely comfortable and safe birthing experience.
All emergencies and labor cases are attended to by Gynecologists present in the hospital around-the-clock with one-on-one nursing care. Advanced critical care services are available with 10 bedded level IV NICU facilities – supported by neonatologists and state-of-the-art technology to care for newborns. Advanced critical care services are also offered to mothers, who may need such intensive care. Because every woman's needs are different, we provide compassionate care personalized to you and your family.
P.J.S.S.H
24x7 EMERGENCY SERVICES
| | |
| --- | --- |
| Monday – Friday | 8.00 – 18.00 |
| Saturday | 9.00 – 17.00 |
| Sunday | 9.00 – 15.00 |
| Holidays | Closed |