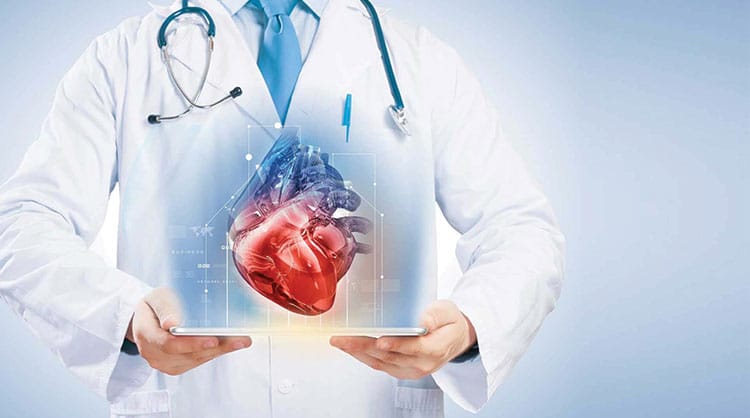 Centre for Heart & Vascular care
Heart-related diseases have been on the rise in the last decade globally, irrespective of the age and gender of the population. A healthy diet, exercise, and regular screenings can go a long way to preventing an acute cardiovascular event. The Center of Excellence for Heart and Vascular Care at Ponjesly super speciality hospital is ranked as one of the best facilities in the region, covering all heart-related disorders and their end-to-end management under one roof. The Center is led by some of the world's most respected cardiologists and heart, vascular and thoracic surgeons with decades of clinical experience and skills. In addition to the medical management of acute conditions, we also focus on the prevention and improvement of lifestyle conditions.
The Centre for Heart and Vascular Care treats the full spectrum of heart disease and disorders, with niche services as Complex Angioplasty, Open Heart Surgery, Valve Replacement Surgery, Non-Surgical Valve Replacements, and other complex procedures. In addition to advanced imaging-based interventions for coronary artery disease, the Centre offers cutting-edge treatments for Adult Congenital Heart Disease, Valve Disease, Acute and Chronic Heart Failure, and disorders of the Heart Rhythm, including the prevention of sudden death.
The Centre is well-equipped with a comprehensive range of stellar infrastructure and the latest diagnostic and therapeutic services such as Advanced Cathlab with Dyna CT, Intra-vascular Ultrasound and Optical Coherence Tomography for Critical Coronary Imaging, Rotablation and Intravascular Lithotripsy, 3D mapping for Electrophysiology Study and Ablation, Hybrid Catheterization Lab for Hybrid Surgical Procedures. We are committed to being at the forefront of innovative cardiovascular medicine to ensure that you receive outstanding personalized care.
P.J.S.S.H
24x7 EMERGENCY SERVICES
| | |
| --- | --- |
| Monday – Friday | 8.00 – 18.00 |
| Saturday | 9.00 – 17.00 |
| Sunday | 9.00 – 15.00 |
| Holidays | Closed |