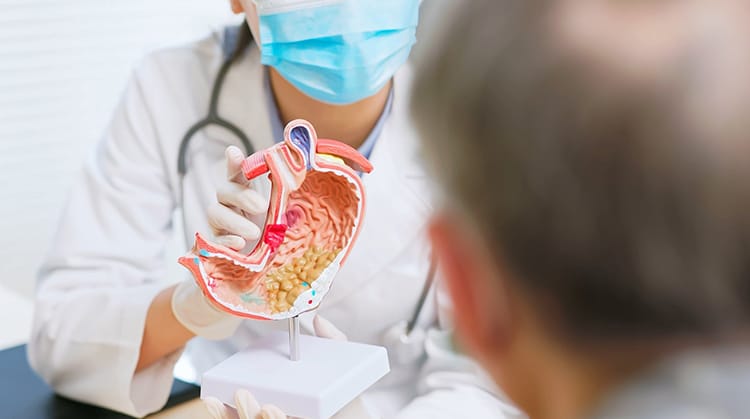 Centre for Gastrosciences
The Centre of Excellence of Gastrosciences at Ponjesly super speciality Hospital focuses on the disorders that are related to the digestive system, liver, and pancreato-biliary tract. Our Gastroenterology Department has an excellent team of expert gastroenterologists, surgeons, endoscopists, and experts in interventional radiology with years of experience in diagnosing and treating gastrointestinal disorders. The department is also supported by technologically advanced machinery and tools to offer the best possible treatment to all our patients.
The department is a state-of-the-art facility set up to provide quality diagnostic and therapeutic services to improve patient experience, suffering from any disorder associated with the digestive tract, pancreas, and liver. In addition to common GI Disorders such as Hepatitis, Non-Alcoholic Fatty Liver, Jaundice, Gall bladder stones, complicated conditions such as Liver Failure, Cirrhosis, and Gastric Cancer are treated at the institute efficiently.
Our institute offers cutting-edge technology for treatment and diagnosis, such as therapeutic endoscopy, which is a minimally invasive procedure that helps in the diagnosis and treatment of complex GI problems. Other complex surgical procedures such as Liver Transplant, Cholecystectomy, Colorectal Surgery, and Cancer surgery are performed with precision at Ponjesly super speciality hospital.
P.J.S.S.H
24x7 EMERGENCY SERVICES
| | |
| --- | --- |
| Monday – Friday | 8.00 – 18.00 |
| Saturday | 9.00 – 17.00 |
| Sunday | 9.00 – 15.00 |
| Holidays | Closed |