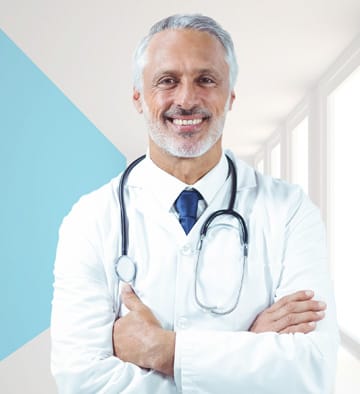 WELCOME TO PONJESLY SUPERSPECIALITY HOSPITAL
Ponjesly SUPER SPECIALITY HOSPITAL is a Technology based Multi-Super Speciality Hospital located in Nagercoil, Kanyakumari, Tamilnadu. Ponjesly Hospital is catering for head-to-toe health requirements of the human body & Mind. P.J.S.S.H Hospital is equipped with world standard equipments and imaging specialties to cover all speciality and super specialty facilities and services. Ponjesly Hospital believes in pin-point diagnosis and treatment, early recovery and less hospital stay.
Health and education are integral for human development. Our Mission, is to provide true health education and advanced medical facilities to the needy patients of the society and support their physical, mental and social well being.
OUR VISION
To provide quality health care access to all segments of population irrespective of sex, age and prosperity, and protecting human lives by providing a comprehensive health shield for reducing suffering from diseases and ill health. Improving the quality and dignity of life by providing a health care that aims at physical, mental and social well being of human beings has been our dream for many years now. The result of this dream is PONJESLY SUPER SPECIALTY HOSPITAL. PJSSH Health Care's vision is to percolate to all segments of the population and to be easily accessible to the needy patients at all hours of the day. It aims at protecting, reducing suffering and improving quality and dignity of human lives.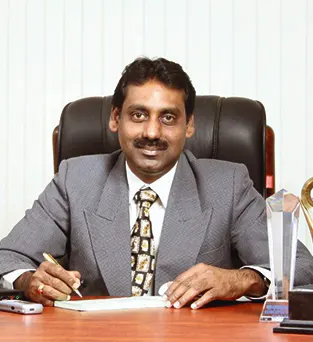 Shri. PON ROBERT SINGH
CHAIRMAN-PONJESLY GROUPS
OUR CHAIRMAN
Shri.Pon Robert Singh Chairman of Ponjesly College of Engineering is a young & dynamic entrepreneur, who is not only an academic visionary but also an eminent industrialist chairman Pon Robert Singh is also the founder of other institutions Ponjesly College of Education , Ponjesly Matriculation school & Ponjesly Public School (CBSE)
The inspiration to start the educational institutions arose in the year 1991 & The Ponjesly Charity Trust was also formed in the same year, In the year 1996. The Ponjesly Public Matriculation School was started and it is going in a position of attricating the general public of whole south Tamilnadu as it is enjoying the district first in 10th and +2 results and has been obtaining centum percentage result for the past seven years. The Ponjesly College of Engineering was established in the year 2004 by the ponjesly charity trust and the name of Ponjesly Engineering College is carried in golden letters among the engineering education of tamilnadu by the able administration and dedication of chairman Shri.Pon Robert Singh. The Ponjesly College of Education was established in the year 2007. As an industrialist Shri.Pon Robert Singh, Managing Director of Ponjesly Filaments Pvt.Ltd, have won a good name in the Nylon Filament sector. On the whole chairman Shri.Pon Robert Singh is an enthusiastic youngster who works for the betterment of the society.
Due to Shri. Pon Robert Singh untiring efforts, the following institutions were established:
PONJESLY PUBLIC MATRIC HIGHER SECONDARY SCHOOL
PONJESLY COLLEGE OF ENGINEERING
PONJESLY PUBLIC SCHOOL (CBSE)
PONJESLY FILAMENTS PVT LTD
Your Own Medical Care Starts Here
Supported by the high precision technologies, state-of-the-art equipment, and proficient facilities Ponjesly Super Speciality Hospital provides the most extensive range of medical facilities for people in Kanyakumari.

Dr. Y.R VALENTINA
Ophthalmology

Dr. JUSTIN PAUL
Psychiatry

Dr. VISWANATHAN
Pulmonology

Dr. JAIPAUL
Gastroenterology

Surgical Gastroenterology
Dr. KARIKAL CHACKARAVARTHY
Surgical Gastroenterology

General Medicine & Critical Care
Dr . AKSHARA SIVAKUMAR
General Medicine & Critical Care

Dr. SURESH BALAN
Pediatrics

Dr. NAVEEN SATHISH
General Medicine

Dr. DEVI RESHMA
Obstetrics & Gynaecology

DR. A RAJESH KABILAN
Neuro Surgery

Dr. P.L SARAVANAN
Cardiology

Dr D S Bebincy
Obstetrics & Gynaecology


Dr Mathan Samarasam
Emergency Physician

Dr K Rakesh Chandru
Endocrine Surgery

General & Plastic Surgery
Dr Mohan Chand Edwards
General & Plastic Surgery

Dr Alfred Sathiya Sekar S
Orthopaedic

Dr Arun Varghese T
Nephrology

Dr J George
General Surgery

Dr. Joseph Antony Sagayaraj
Neurology

Diagnostic
Interventional radiology
Dr Narasimman Murugan
Diagnostic
Interventional radiology

Dr Jayaram Kosalram
General Medicine