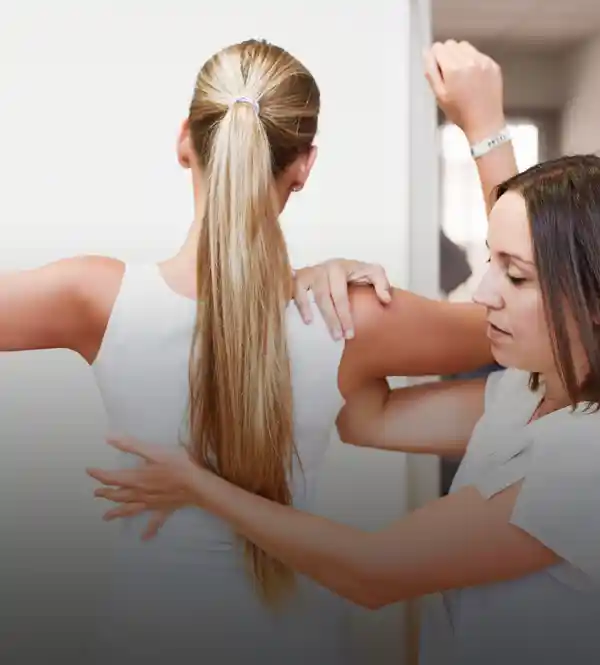 Centre for Bone, Joint & Spine
The Centre for Excellence in Bone, Joint and Spine at Ponjesly Super Speciality Hospitall specializes in the prevention, diagnosis and treatment of the bones, joints, ligaments, tendons, muscles, and nerves. Our facility is equipped to treat various types of musculoskeletal problems for all age groups, from pediatrics to the geriatric population, sub specialized in minimally invasive arthroscopic surgeries, sports injuries to complex micro vascular trauma services.
Recognized internationally for our expertise in surgical excellence and innovative ability to treat complex orthopedic problems, our renowned team of Orthopedic surgeons and physicians, physiotherapists, and rehabilitation experts provide the highest level of coordinated patient care. We are equipped with the latest technology for treatments such as the Joint Replacement Surgery, Minimally Invasive Total Knee and Hip Replacement, Soft Tissue Reconstruction, Bone Transplant, Spine Surgery, etc in addition to regular ortho-care such as Fracture Management, Degenerative Disorders, and Accident and Trauma management. These advanced techniques result in less tissue damage and lesser stay at the hospital with optimum recovery.
At the Center for Excellence in Bone and Joint or Department of Orthopedics, we focus on complete recovery with rehabilitative therapy along with therapeutic and surgical intervention. We provide high-end diagnostic services and a specialized Sports Medicine Clinic for effective management of injuries and related reconstructive therapies. Adept at the latest non-surgical treatments, our surgeons work to develop innovative solutions that improve patient recovery and speedy rehabilitation through regenerative medicine following orthopaedic surgery with techniques such as platelet-rich plasma therapy and stem cell therapy.
P.J.S.S.H
24x7 EMERGENCY SERVICES
| | |
| --- | --- |
| Monday – Friday | 8.00 – 18.00 |
| Saturday | 9.00 – 17.00 |
| Sunday | 9.00 – 15.00 |
| Holidays | Closed |