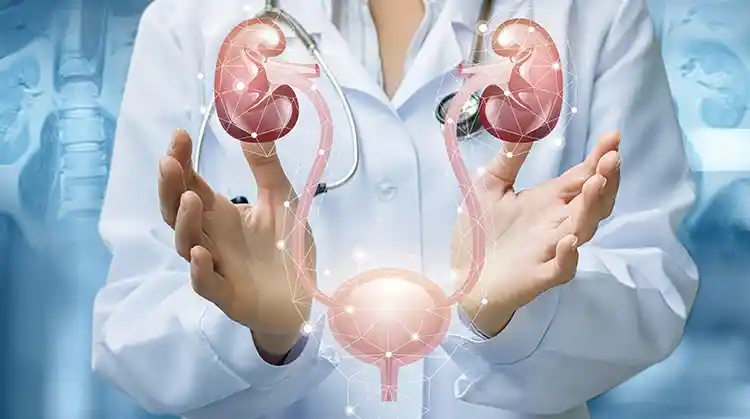 Urology
We offer a complete range of procedures in Urology like Laparoscopic nephrectomy, prostatectomy, Reconstructive surgeries, Renal transplantation etc.
Procedures like PCNL, URS, Laser lithotripsy, Laparoscopic stone removal, TURP, Radical cystectomy, UVF [Uretro Vesicle Fistula], VVF [Vesico Vaginal Fistula], and RVF [Recto Vaginal Fistula] repair, Hypo spadiasis, Orchidopexy, Ureteric reimplantation, Reconstructive surgeries like Pyeloplasty and Urethroplasty will be performed.
This department is led by a team of elite surgeons having vast experience in Medical and Surgical Urology, having been trained both overseas and in India by prestigious institutions.
P.J.S.S.H
24x7 EMERGENCY SERVICES
| | |
| --- | --- |
| Monday – Friday | 8.00 – 18.00 |
| Saturday | 9.00 – 17.00 |
| Sunday | 9.00 – 15.00 |
| Holidays | Closed |